If you are considering signing up at Bet9ja, here is your ultimate Bet9ja review featuring everything you need to know about this betting site. As one of the best betting sites in Kenya, the sportsbook has a lot to offer including numerous deposit methods, diverse betting markets, and rewarding bonuses.
About Bet9ja Kenya
Bet9ja has grown into a major betting site since its launch in 2013. The online bookmaker was co-founded by a Nigerian. Therefore, its mainstream activities are vibrant in Nigeria, although the operator is now venturing into Kenya as one of the potential betting markets in Africa.
The bookmaker is doing great because of its numerous payment options, massive sports market, and availability of a casino, among other features. Although Bet9ja has a licence from the State of Osun, its operation in Kenya has prompted further regulation from the Betting Control and Licensing Board.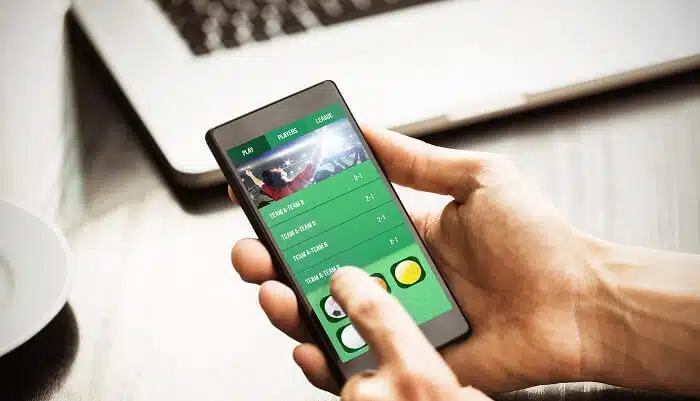 Bet9ja Registration and Login Review – 5/5
Bet9ja, like any other bookmaker, has a simple process of creating an account. New players must identify themselves by providing basic information, and this is all the operator needs during registration. The form to fill out is short because you only need to provide your name, email, date of birth, and optional promotional code.
The login process is equally simple because you must enter the username and password to access the account. In general, the registration and login processes are friendly to any user, and you can rate them among the simplest processes of any bookmaker.
Bet9ja Promotion Code Review – 4/5
New players joining Bet9ja will have the opportunity to pursue a welcome bonus. This offer is computed using the value of the customer's first deposit.
Therefore, the bigger the deposit, the bigger the welcome bonus amount. Remember that you have to meet various terms and conditions before the offer is released into your account. You can check the website for this information, but the basic information is that you cannot withdraw this offer but use it to wager on various events.
Bet9ja Banking Option Review – 5/5
Bet9ja Kenya has a host of payment methods, but you will be disappointed by the fact that the bookmaker does not have any mobile money payment option available in Kenya. Today, most punters in Kenya comprise the youthful population who do not have bank accounts or online wallets.
Bet9ja has locked out a significant percentage from accessing betting services on this platform because of the lack of a suitable payment platform. MPESA is the most popular payment platform in Kenya, but Bet9ja has not yet incorporated it among its banking options.
Kenyan punters can still deposit on the Bet9ja site using online options and bank deposits despite the absence of mobile money platforms. Popular bank cards in Kenya include Visa and MasterCard. They are ideal for transactions involving huge amounts of money. Therefore, despite the amount of money you accumulate as winnings, you will manage to withdraw all of it with these bank cards.
Remember that you can use the cards to perform ATM transactions, especially withdrawals. Online platforms available in Kenya include Interswitch and Quickteller. You only need to open an account, and you can deposit and withdraw on Bet9ja. Online platforms are quick because deposits happen instantly. Withdrawals may take a longer period but not more than 24 hours unless there is a problem.
Bet9ja Mobile App Review – 4/5
Bet9ja has developed a mobile app for users with Android phones to download. The bookmaker recognizes that most punters in Kenya prefer mobile betting because of the massive advantages that come with the app. Mobile gaming is flexible because you can install the app and launch it from any location.
Based on this Bet9ja review, you can also place bets and monitor the results on the go. The Bet9ja will also save you some resources because it consumes very little bandwidth. Sometimes you can execute some actions in the offline mode, unlike the desktop, which will demand that you are connected all the time.
Bet9ja has developed the app to accommodate all features. First, the display is perfect, with every icon falling in place and fitting on the screen. You will not see any of them overlapping or appearing cluttered. Secondly, the app maintains epic functionality just like the desktop, so you can execute all actions seamlessly, including live betting, banking, and casino gaming.
The fact that you can complete all these actions without the restriction of motion puts the app far ahead of the desktop. The download and installation processes are very simple. As soon as you launch the process, the app will be ready for use in a couple of minutes.
Bet9ja Sports Market Review – 5/5
The sports market is one of the biggest motivations that draw players to a betting site. Bet9ja has kept the hope of bettors alive by staying vibrant with a rich sports market. On the homepage, you can navigate the main menu and click the 'Sports' icon, which opens up a massive list of disciplines. The first sport that comes up is football because of its popularity in Kenya. Most punters love football because it has simple results to interpret.
It also has many events across the globe. According to this Bet9ja review, the most prominent football events are drawn from the top European competitions, including the English Premier League, Italian Serie A, and the German Bundesliga. All competitions like the Champions League are also featured. The football scope extends to other less popular leagues in Portugal, Netherlands, Turkey, and Argentina. During major events like the World Cup and the AFCON, Bet9ja takes advantage of their popularity to offer services to bettors.
If you are not a fan of live soccer events, check out the Simulated Reality League and bet on various teams. Basketball is also a sport with vibrant events like the NBA, WNBA, Basket Africa League, Liga ABA, etc. However, you can explore other domestic leagues in various countries like Spain, Germany, France, Turkey, etc. More sports disciplines include American Football, Baseball, Handball, Rugby, Volleyball, etc.
Live Betting
The live betting feature is a modern component that many bookmakers have adopted to satisfy the needs of the current bettors. Bet9ja has an independent icon on the main menu that leads players to a page with live events.
Here, you will come across events in progress, yet you can still wager on them. Therefore, there is no need to worry about lateness because you can still bet at the last minute. Live events on Bet9ja are predominantly Soccer, so you can expect massive events from across the globe.
While live betting on other platforms is very difficult due to the rapid shift in odds values, Bet9ja has a solution. Even players with the least experience can successfully wager because the bookmaker has developed a colour scheme where green informs players of a rise in the odds value while red shows that the value has reduced.
If you have enough experience, you may not need these colours. The only unfortunate thing is that odds are significantly low compared to pre-match odds. Punters who adopt this market are likely to make some steady winnings because it is much easier to predict. You do not require a lot of research because you can watch the game and identify your favourite team to win.
Odds
Bet9ja provides odds for the sporting events on the site. Football has the most competitive odds because the bookmaker is offering the largest number of events on this sport. They are represented in decimals. Favourite teams have significantly low odds when they meet teams that are considered underdogs. On the other hand, underdogs have huge odds that could earn you more than triple your stake if the team goes ahead to win.
If two favourites or underdogs in a league are playing, the bookmaker will always evenly place the odds. Other sporting events have their own odds. Less popular sports like handball have higher odds, which is a strategy by the bookmaker to attract players to wager on them. In basketball, the odds are represented with a (+) sign for underdogs and a (-) sign for the favourite. The signs are followed by a value in decimals.
Bet9ja Casino Review – 4.5/5
For players who love casino gaming, Bet9ja has a solution for you. Take some time away from regular sports betting and relax the tension in the casino. Click the 'Casino' icon on the main menu bar to reveal massive games in various categories.
Bet9ja must be credited for sourcing games from top software providers. Players are treated to 3D games featuring amazing themes that revolve around ancient mythology, romance, royalty, war and conquest, and fruity designs.
Slots
This is the section with the highest number of games, over 400. Fortunately, there is an option to play for free in the demo mode, so you can switch to this version, and you won't need a cent to play.
If you would like to chase a few coins in this section, you should consider playing in the real money mode by placing a wager and spinning the reels. Some top titles in this section are listed below:
Quest of Legends
Fortune Reef
Lucky CloverLand
Extra Juicy
Might of Ra
Diamond Chance
Table Games
Bet9ja casino also has the table Games section that requires a little bit of skill. However, the games also have the demo mode, which you can use to learn how to play. The list below comprises table games at this casino:
Lucky Dice
African Roulette
Single Deck Black Jack
Top Card Trumps
Baccarat
Three Card Rummy
Pontoon
Live Casino
This Bet9ja review reveals a live casino that has live dealers to help players execute their transactions. In fact, you will feel like you are in a land-based casino. Live dealers will link you to other players and tournaments where you can participate and win rewards.
They will also help you place bets, deposit money and withdraw your winnings. Titles in the live casino include:
Sweet Bonanza
Real Baccarat
Real Blackjack
Mega Sic Bo
Real Lottery
Mega Wheel
Real Lucky 7
Real 32 Cards
Bet9ja Review: Expert Opinion
In general, Bet9ja is a credible bookmaker that suits the needs of the Kenyan bettors. Players have a variety of sports markets to wager on. Most importantly, it has captured the best leagues in Soccer which are the favourite for Kenyans.
Apart from sports betting, there is a chance to play for free in the casino section, which has modern games from top software providers. Slots and table games are built in 3D, a characteristic that boosts the visual impression of game icons.
With the possibility of playing on mobile, Bet9ja has become home to most punters who love wagering on the go. The mobile app has made gaming very flexible, and this is what every player wants. Bet9ja is also loaded with various bonuses. Existing players are not left out either because the site is full of promotions.
Another modern feature taking punters by storm is the live betting option. Here, you can wager on games even when they have already started. It doesn't get any better because you do not need a lot of research to establish the team that is likely to win.
On the contrary, Bet9ja has failed many Kenyans regarding payment options. The most common banking platform is MPESA, but this bookmaker has not incorporated any mobile money platform. Again, there is no live streaming feature to watch live games on the site. This comes as a major disappointment to bettors who would like to stream favourite games.
Lastly, there is no live chat option where customers can receive replies to their messages in real-time.
Bet9ja Review Kenya FAQs
We answer some popular questions below.
What is home in Bet9ja?
It is a state of a bet where you favour the home team to win.
Is Bet9ja only in Nigeria?
No, the bookmaker also operates in other countries, including Kenya.
What are the features of Bet9ja?
The features include live betting, live casino, and cash out.
How does Bet9ja cash out work?
Players can control their losses by withdrawing their stake when they are not confident of their bet.