The ChezaCash App is the biggest online mobile sportsbook in Kenya. However, playing it on mobile can be complicated. In this article, we will explain how to complete the ChezaCash app download process and install it. Then we will explain how to log in and place bets on it.
ChezaCash Android App Download Guide
The ChezaCash mobile app was released quite recently. That is why many people are not sure about how to find the ChezaCash APK and download it. In this section, we will explain how to find the ChezaCash mobile app, and install it.
How to download the ChezaCash Android app?
Launch your mobile web browser.

Your phone will come included with a mobile web browser. Most Android devices now come with Google Chrome pre-installed. If you cannot find the browser, look for the icon below on your home screen or mobile apps list.

Enter the ChezaCash web address.

At the top, you will see a bar for web addresses.



Wait for the Website to Load.

The ChezaCash website might take some time to load, especially if you are on a slow mobile network connection. Wait for it to fully load before you go to the next step.
Once the website has fully loaded, you will be able to see everything. At the top of the screen, you will see a button that says 'DOWNLOAD'. Tap on it to start the ChezaCash app download.

Confirm the Download.

A window will appear alerting you that the APK could be a harmful file. Don't worry, it is not. Tap on 'OK' to start the ChezaCash app download for Android devices.

Allow Install Unknown Apps.

Once the ChezaCash app download finishes, you will get a popup asking if you want to install the app. Simply tap 'Yes'. The phone may inform you that Chrome is not allowed to install unknown mobile apps. As the ChezaCash mobile app was not downloaded from the Play Store, it counts as 'Unknown'.
What Are The System Requirements Of The ChezaCash App?
Before downloading and using the ChezaCash App, ensuring that your device meets the minimum system requirements is essential. The app is available for Android and iOS devices, with specific requirements for each platform.
System Requirements
OS: Android 5.0 (Lollipop) or higher, iOS 11.0 or higher.
Free storage space: Must be at least 50 MB.
Internet connection: 3G/4G/Wi-Fi.
Features of the ChezaCash App
ChezaCash is a classic sportsbook with all the necessary features which we have covered in full in our ChezaCash review. In this section, we will do a quick review of the app and its features.
Once you know about them, you can decide whether to go ahead or not.
ChezaCash App's Bonuses
ChezaCash offers a lot of bonuses. To activate them, use an optional ChezaCash promo code. The bonuses are quite big as well.
The Karibu Deposit Bonus is the welcome bonus. After registering, you must bet on Single odds of 1.0 or 4 Multi odds of 10 or higher. This deposit bonus can go up to KSH 5,000, which is quite significant.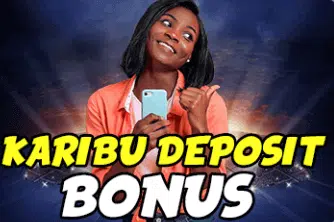 Another example of a bonus is a 100% Refund bonus. After 7 games with 1.39 or higher odds, they can get 100% cash back on a multibet. The 100% free bet refund will be received when the bet is lost.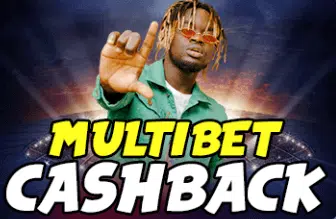 Comp Points
At ChezaCash, punters can earn comp points every time they bet. 500 points can be earned daily by placing wagers.
Each wager awards points depending on the stake amount and odd. The comp points can be redeemed for rewards or cash.
Wide Range of Markets
ChezaCash mobile app has a lot of markets compared to other bookmakers.
25 different sports are available, but ChezaCash also divides each sport into national markets. The big leagues are listed at the top for easy access.
For each market, ChezaCash offers top rates. The odds are calculated very carefully to offer players a balanced experience.
Live Sports Bets
For live bets, the range of markets is more limited. Only 6 sports have live bet support: Football, Basketball, Ice Hockey, Tennis, Volleyball, and Futsal.
The odds of Live games change very quickly, so they can be more exciting.
The best way to wager on live games is while watching the game at the same time. However, there is no live-streaming feature here.
24/7 Customer Support
Customer Support is available 24/7. They can be reached by phone or via live chat.
Additionally, any problems can also be reported to their social media accounts: Facebook, Instagram, and Twitter.
Live Bets
Placing a live bet is very similar to placing a sports bet. In the ChezaCash app, select 'LIVE' at the top to view a list of the live games and available bets.
The odds of a live game change every few minutes. Place your bets quickly. ChezaCash does not have any live game streaming features, unfortunately.
Virtual Games
Virtual games are basically stimulated by a computer. They do not happen in real life, but players can still bet on them. To check Virtual Games, tap on 'VIRTUALS' at the top.
The screen will show a list of all the currently available virtual games and tournaments ongoing. Select one of the games or tournaments to pl
How To Register On The ChezaCash App?
The ChezaCash App registration is easy and can be done by:
Download the ChezaCash App from the official website or your device's app store.
Install the app on your device and open it.
Tap the Register button on the home screen.
Fill out the registration form with your phone number and password (input the promo code if you have one).
Accept the terms and conditions of the bookmaker.
Tap the Send Registration Code button.
Input the confirmation code into the required field to complete the registration process.
How to Login to ChezaCash App?
Before you can start playing, you must log in to your ChezaCash app Kenya account. In this section, we will explain how to do that. If you already have a ChezaCash account, then you can skip the next few steps.
If you do not, then we will explain how to create the account first.
Step 1: Find the Register button
Find the white 'REGISTER' button at the top right corner, next to 'LOG IN'. You will recognize it by the blue silhouette next to it. Tap on it.
Step 2: Enter your Details
Enter your phone number. Make sure you enter your real Kenyan phone number, as ChezaCash will send you an SMS to verify it. After that, fill up the form with the rest of your details.
The details include full name, address, and date of birth. You will also have to choose a password. Make sure it is a strong one, but also memorable.
Step 3: Make a Deposit
This step is optional but can be done immediately after signing up. There are several deposit methods accepted at this sportsbook.
Credit Cards and Bank Transfers can be used. For fast and convenient depositing, players can use M-Pesa to pay via mobile.
From the deposit menu, select the payment method. In the next screen, enter the credentials for that payment method. For example, with a Credit Card, enter the card number, expiry and security code.
When you have a ChezaCash account ready, you can log in.
Step 4: Tap the 'LOGIN' button.
The 'LOGIN' button is at the top of the screen, on the left of the 'REGISTER' button. Tap on it to open the login window.
Step 5: Enter your Mobile Number and Password
The mobile number entered at the time of registration is your user ID. Enter the number and password. Tap 'LOGIN' on the left to sign in.
If you cannot remember your password, then there are some more steps.
Step 6: Forgotten Password
The 'FORGOT PASSWORD' link is at the bottom of the screen. Tap on it. Then enter your phone number.
You will get a link where you can reset your password. Choose a password you can remember this time!
If you are looking for even more information on the sign up process, then read our "How to register with ChezaCash" guide.
How To Claim The Welcome Bonus On The ChezaCash App?
ChezaCash offers a Karibu Deposit Bonus to new players upon registration. To claim this welcome bonus, follow the steps below:
Register for a ChezaCash account and deposit a minimum of KSH 100.
Place a bet with a minimum odd of 1.40.
The bonus is awarded across your first three deposits:

First Deposit: 200% bonus up to KSH 2,500.
Second Deposit: 150% bonus up to KSH 5,000.
Third Deposit: 100% bonus up to KSH 10,000.
Also, players should note the following conditions concerning the welcome bonus:
The bonus is only valid for pre-match games and 3-way markets (1X2).
Bets must be placed within 48 hours of receiving the bonus.
The maximum bonus stake amount is KSH 1,000.
To convert the bonus into real money, bet a total of 10 times the deposit and bonus amount on a multi-bet of 5 games with a minimum odd of 1.4 on each selection.
You will forfeit your bonus if you withdraw cash before meeting the wagering requirement.
The maximum bonus payout is 5 times the bonus amount received.
Why is my ChezaCash App Not Working?
There are many reasons why the ChezaCash app might not be working. Here are a few of the reasons:
Location Issues
You are from a country other than Kenya. The app is only for Kenyan players. If you are an international visitor, you may not be able to view the site or get the ChezaCash app download for Android.
Remember, in order to sign up for ChezaCash you must have a Kenya phone number. Otherwise, you will not be able to sign up.
Mobile Issues
Your mobile device is too old. Unfortunately, older phones have a difficult time running new mobile apps.
The app was released very recently and takes advantage of the latest developments in Android software. Additionally, it is a very busy mobile app that has a lot of data and images to display, so it requires a solid mobile device.
We recommend using a web browser to visit the sportsbook if the app does not work well. Alternatively, you could upgrade to a more recent mobile device.
We expect that this mobile app will work with all phones released in the last 3-4 years or so.
Incorrect Password
If you cannot log into your account, there are several reasons. You may be using the wrong username or password. In that case, use 'Forgot Password' to reset your password.
The username and password are correct, but the app is not letting you in. In this case, your account may have been blocked.
Other Reasons
If you have to contact customer support, click on the message box button at the bottom right corner of the app. It will take you to a screen where you can fill up the form.
Wait for the customer service rep to get back to you before you explain the problem to them.
How To Make A Deposit On The ChezaCash App?
Funding your ChezaCash account is easy and can be done in just a few steps. Here's a simple guide on how to make a deposit on the ChezaCash App:
Open the ChezaCash App on your device and log in to your account.
Navigate to the Account section and click the Deposit button.
Choose your preferred payment method (e.g. M-Pesa, Airtel Money, or bank transfer).
Enter the amount you wish to deposit and provide the required payment details.
Confirm the transaction.
How To Make A Withdrawal On The ChezaCash App?
Withdrawing your winnings from the ChezaCash App is as simple as the deposit process. Follow these steps to withdraw:
Open the ChezaCash App and log in.
Go to the Account section and select Withdraw.
Choose your preferred withdrawal method (e.g., M-Pesa, Airtel Money, or bank transfer).
Enter the amount to withdraw and confirm the transaction.
How To Place A Bet On The ChezaCash App?
To place a bet on the ChezaCash App, log in and find the desired event or game.
Tap on the odds, access your bet slip, enter the stake, and review your selections. Confirm your bet by tapping Place Bet. Monitor your bets in the My Bets or Bet History section.
ChezaCash Mobile Betting
To bet on ChezaCash without the app, visit the ChezaCash mobile website.
Log in, select your desired event, tap on the odds, and access your bet slip. Enter the stake, review your selections, and confirm your bet. Track your bets in the My Bets or Bet History section.
ChezaCash App Kenya Review
The ChezaCash App is a user-friendly and efficient mobile betting platform for Kenyan players. With a wide range of sports and casino games, seamless registration, and convenient deposit and withdrawal options, it offers a top-notch betting experience.
Overall, the ChezaCash App is a reliable and enjoyable choice for mobile bettors in Kenya.
| ✔️ Pros | ❌ Cons |
| --- | --- |
| Very High Bonuses | Limited Live Games selection |
| Gaming Markets can be sorted by country | No Live Streaming |
| 24/7 Dedicated Customer Support | |
ChezaCash App Kenya FAQs
This section will address some FAQs about the ChezaCash App to provide further clarity and guidance.
Yes, the ChezaCash app is available for Kenyan players. You can download the app on Android and iOS devices and enjoy convenient mobile betting in Kenya.
Absolutely! The ChezaCash app is free to download and install on your device. You can find the app on the official website or your device's app store.
To update the ChezaCash app, visit your device's app store and check for any available updates. Click on Update to install the latest version if an update is available.
Possible reasons for the ChezaCash app not working include – location issues (users require a Kenyan phone number), mobile device incompatibility(older devices might struggle with the app), or incorrect login credentials.
Click Forgot Password to reset your password, or contact customer support for further assistance. If the app still doesn't work, consider using a web browser or upgrading to a newer mobile device.
ChezaCash Review
Welcome Bonus

Mobile App

Live Sports Bets

Customer Support