Premier Bet is one of the best betting sites in the African region and it is rapidly increasing its footprint. One of the markets in which the site is predicted to launch soon in Kenya. But what can you expect from Premier Bet Kenya once it launches?
Read this Premier Bet review to get a sense of the features, bonuses, and benefits that you can get from the site once it goes live.
About Premier Bet Kenya
The site is one of the most renowned sports betting sites in the African region and elsewhere too. In some countries, it is known as Ogabet. Whereas, in other countries, it is known as Premier Bet.
For example, the site is known as Ogabet in Nigeria but as Premier Bet in Tanzania. But both are operated by the same parent company.
As of writing this review, Premier Bet does not have an official presence in Kenya yet. But there is speculation that the site might enter the Kenyan market soon.
In other words, Premier Bet Kenya is likely to become a reality soon. Hence, we are publishing this review to prepare you for the launch.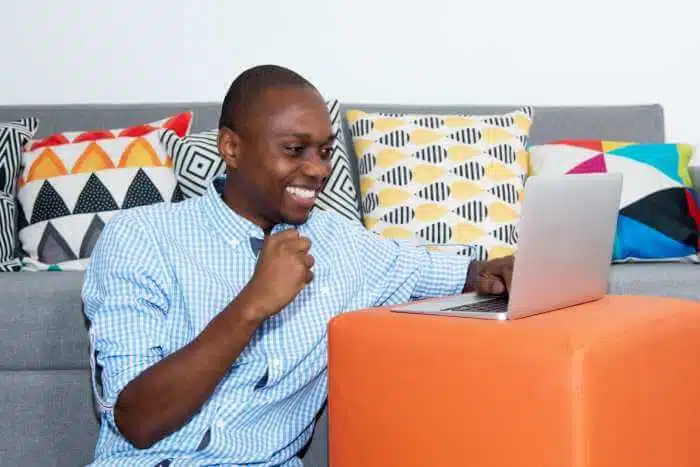 Premier Bet Registration and Login Review
Before you can log in or make bets at Premier Bet, you need to create a sports betting account.
In Kenya, you can expect the Premier Bet registration process to be similar to the ones that exist in other jurisdictions.
You can expect a quick and also a full registration form. The quick registration form should serve you when you are in a hurry. And you just want to complete the registration as shortly as possible.
In that case, you just need to give them your valid mobile phone number and then set a password. The mobile phone number may be verified via OTP. Once verified, your betting account will be created.
Subsequently, you have to go into your account profile and provide the rest of the information. But you can do much of that during the initial registration via the Premier Bet full registration form.
The additional details that you may need to provide in the full registration form include your full name and email address. Your email address may also be verified during the registration process.
After you complete the registration, it is likely that you may be directed to your account profile. Wherein, you can make a deposit for betting.
If you wish to log in later, you will in all likelihood, be able to do so simply using your email/phone number and password.
Premier Bet Bonus Review
A thorough Premier Bet review of its international sites reveals that the site does not provide a welcome bonus to new punters. Therefore, it is unclear whether the site may provide a welcome bonus in Kenya or not.
It is highly likely that the site will provide a welcome bonus in Kenya since it will enter the market as a new competitor. The pressure to stand out in a crowded market will weigh on them.
On the other hand, the site compensates for its lack of a welcome bonus by giving many other exciting bonuses, offers, and promotions. It might stick to this strategy in Kenya as well.
In either case, one thing we can assure you about in this Premier Bet review is that there will be no shortage of exciting promotions at the site. For example, one of the bonuses it offers in many of its jurisdictions is the weekly free bets bonus.
The bonus basically gives you a certain amount of free bets every week based on the amount you wagered in the previous week. The amounts tend to be quite handsome.
Therefore, you can expect something similar to be available at Premier Bet Kenya.
Premier Bet Banking Option Review
Since Premier Bet Kenya has not been launched officially, it is hard to speculate on the specific payment options that might be available.
But we can assure you in this Premier Bet review that you will be able to use many of the payment methods you already use.
The site has traditionally incorporated the most popular payment methods in every jurisdiction. So, for example, Tanzanian punters who sign up to Premier Bet Tanzania can find the common payment methods used in their country.
Similarly, Nigerian, Ghanaian, and punters from other countries where Premier Bet is active can experience the same.
Thus, it would not be a stretch to imagine that the site is likely to incorporate many of the commonly used Nigerian payment systems.
Premier Bet Mobile App Review
During the research phase of this Premier Bet review, we could not find much information about the Premier Bet mobile app.
From all the publicly available information released by official sources, the site seems to be working on releasing a mobile app. In all likelihood, the app will be released in some jurisdictions before others.
In other words, the Premier Bet app is likely to be rolled out in phases. We cannot speculate on whether the app will launch in Kenya. But it is possible that Premier Bet Kenya will launch in the country with a full-fledged app.
The app may be launched for Android only in the beginning. And then for iOS at some point in the future. That is the trend most sportsbooks follow and Premier Bet Kenya may do so as well.
Thus, you may have to wait a bit longer if you want to use the app on your iPhone/iPad. But the wait should be worth the wait because a renowned sportsbook like Premier Bet is likely to launch a stellar betting app.
Premier Bet Sports Market Review
Premier Bet is a site that offers a host of awesome features to punters in jurisdictions where it is currently active. You can expect many of these features to be available in Kenya as well.
Thus, we would like to introduce you to some of the key features of the site. You can find them in this section of our Premier Bet review. They should help you form your expectations about the site. And make a quick decision about its appeal as soon as Premier Bet Kenya launches.
Available Sports
Once the site launches in Kenya, you can expect to find several popular sports listed for betting. They will almost certainly include the most mainstream sports such as football, tennis, table tennis, and others.
Moreover, you can expect to find a range of less mainstream sports that have a niche following. For example, you may find sports such as rugby, baseball, darts, and many others.
But real life sports are not the only kinds of sports that you may be able to bet on. You may very well be able to bet on a wide variety of esports and virtual sports.
Betting Markets
It is extremely unlikely that the Premier Bet Kenya site will disappoint you in terms of its betting markets.
For example, you will be able to make bets such as 1X2, anytime goalscorer, correct score, and many others.
The most varied and illustrious betting markets are likely to be available in the case of pre-match bets on football events.
The number of betting markets may reduce when it comes to live bets or bets on sports other than football. But even so, the betting markets in such cases will not be disappointingly low as per our Premier Bet review assessment.
Live Betting Experience
Live betting, sometimes called in-play betting, is likely to be a fascinating experience at Premier Bet Kenya. That is a reasonable assumption which can be made based on its reputation in other jurisdictions.
The site is known as a pretty good site for live betting. During live games, you will probably be able to choose from a range of betting markets. And the site is likely to accept live bets on every sport listed on its site.
Furthermore, the site contains several live betting features that you may be able to see on the Premier Bet Kenya site as well. They include features such as stats and live tracker, dynamic odds, in-play commentary, timeline, and much more.
Odds
Odds determine the amount of money you stand a chance to win against your bets. Hence, they are quite important facets of a sportsbook.
The good news is that Premier Bet is a brand whose name is associated with favourable odds. This is a point punters often make in their Premier Bet reviews.
Thus, you will most probably find consistently high odds at the Premier Bet Kenya site. However, this does not mean that the odds at the site will be the highest for every betting market across every sporting event.
When we say that the site is likely to offer some of the best odds, it is mostly an overall assessment. This means that the odds are likely to be the highest or close to highest in more cases than not.
Jackpots
An amazing and unique feature of the site is that it offers a number of jackpot games. And it does so in almost every jurisdiction in which it operates. Thus, you can expect something similar in Premier Bet Kenya as well.
The jackpots are basically tournaments where you have to predict the outcomes of a series of events. They may be free of cost or incur an entrance fee.
In any case, they give you the chance to win massive prizes. You can win millions if you are lucky enough to emerge as the jackpot winner. But there are prizes for punters who get near the top of the rankings too.
Mobile Betting Experience
The site has been embraced by punters from all over Africa for the ease of mobile betting. The mobile version of the site in other jurisdictions is light yet powerful. Plus, it provides an immersive betting experience on the go.
Moreover, as mentioned previously in this Premier Bet view, there seems to be a mobile app in the works.
If the site launches in Kenya, you will have access to the app sooner or later. But even without the app, you may be able to enjoy mobile betting via the Premier Bet Kenya mobile site.
From registration to withdrawing your winnings, you can do everything related to sports betting using your smartphone. You may not need to access the site from a PC at all.
Premier Bet Virtuals Review
One of the perks punters in other countries can enjoy at Premier Bet is the ability to bet on virtual sports. After the launch of the Premier Bet Kenya, you may be able to enjoy the same too.
Virtual sports are basically computer-generated games inspired by real sports. In many cases, the teams and the players are named after real teams and players.
Virtual Games
At Premier Bet, you may be able to bet on a range of virtual sports, including football, horse racing, table tennis, and many others.
The benefit of such sports is that you can find one event or another no matter what the time is. So, you can simply log in to the site and start betting anytime you wish.
You do not have to wait for an event to start as you would have to do in the case of real sports.
Moreover, virtual sports are completely randomised events. Real sports can be unpredictable enough, but virtual sports can be more so. Hence, betting on virtual sports can be riskier, and therefore, more interesting.
Betting Markets
When it comes to virtual sports, the betting markets may not be as extensive as they tend to be in real sports. But that does not mean that the markets are prohibitively narrow.
For instance, you will most probably find the most popular markets to bet on during virtual events. For example, you will find markets for 1X2 bets, correct score bets, over/under bets, and many other bets.
Bonuses and Promotions
The sportsbook does not merely allow punters to bet on virtual sports. But it attempts to make virtual betting a truly authentic and joyous experience for punters.
The site can be expected to do the same for punters in Kenya. And one of the things you can expect is the presence of many bonuses and promotions specifically for virtual sports betting.
For example, the site offers many win bonuses, boosted odds, and other promotional perks for punters interested in virtual sports betting. You can expect many of the same from Premier Bet Kenya once the site launches in the country.
Premier Bet Review Kenya FAQs
For quick answers to common Premier Bet Kenya queries, refer to the following sections:
What Is Premier Bet?
Premier Bet is one of the leading legal sportsbooks with a footprint across multiple jurisdictions in Africa and abroad. It is known as Premier Bet in some markets and Ogabet in others. Both refer to the same operators. 
Some of the countries in which Premier is present include Tanzania, Ghana, Nigeria, etc. And now, it is likely to expand into Kenya as well. 
Is Premier Bet Legit in Kenya?
Premier Bet has not officially launched in Kenya yet. Hence, its legal status in the country cannot be determined. But the site is legal and properly licensed in every jurisdiction in which it currently operates. 
Therefore, it is almost certain that the operators will obtain the necessary licenses from the relevant authorities before starting operations. 
How to Play Premier Bet Online?
In order to make bets using the Premier Bet online platform, you need to create an account. You need to be at least 18 years old to do so. Then you can simply choose your favourite sports and/or games and bet on them. 
How to Contact Premier Bet?
The means of communication with Premier Bet depends on the country where you are from. But in almost every country, you can reach the site via several means such as email, phone, social media, and others. 
Our Premier Bet Review
Registration Process

Bonuses

Mobile

Odds
Our Premier Bet Review
So far in this Premier Bet review, we delved into several important facets of the site and reviewed them individually. Those were intended to give you a sense of all the minute features that you can expect from Premier Bet Kenya.
But now we would like to give you our overall verdict on the site. This should help you decide whether to join the site when it launches or not.
Pros
Internationally renowned sportsbook with appealing features and bonuses.
Easy registration and login process.
Large selection of sports and betting markets.
Allows betting on esports and virtual sports.
Consistently competitive odds.
Renowned for live and mobile sports betting.
 
Cons
Does not offer a welcome bonus to punters in any jurisdiction.
Does not offer a native mobile app as of yet.