Paul Parker, double winner with Manchester United and a former England international, sat down with our team to discuss the Red Devils' schedule, transfer links and also his former teammate, Roy Keane's return to management. Read on to know Parker's thoughts.
A disappointing performance and outcome for Manchester United in the FA Cup. You expect they can bounce back quickly with the busy schedule ahead? 
"It's so difficult. After that United defeat, but even someone not a Manchester United fan would always expect Manchester United to bounce back. There would never be two low points on the bounce in the days of Sir Alex Ferguson. That would never happen."
"But the modern day Manchester United, I really don't know. Manchester United must have expected a tough game. People talk about them dominating the midfield. Not really a story in that. You would expect any Premier League side to dominate a midfield against a side from a division lower."
"The next games (Southampton, Brighton and Leeds) should be maximum points. If you are talking about Liverpool, Manchester City or Chelsea, everyone would be saying 'against those teams, maximum points'. Without a shadow of a doubt. Not with Manchester United. You can't be that way. Are they going to get a draw? They are hoping, fingers crossed, that they are going to get a win." 
"If you are a Manchester United fan thinking they can go and dominate the ball against Brighton? Not a chance. Brighton will dominate the ball against them. Because Brighton is very, very good at that. Against all the teams in this division. There's only one team they struggle against, and that's Manchester City. Their biggest problem is that they can't score enough goals." 
"Leeds is such a big game. I was about to say it's a "love-hate game", but it's a "hate-hate game". There's no love there at all. You can't judge that game on league positions or the form of Leeds United." 
"All Leeds fans are looking forward to when coming back into the Premier League is playing Manchester United. I never realised how big and nasty that game was until I signed for Manchester United. Leeds was a nasty place to go to with Fulham and Queens Park Rangers, and then I suddenly realised that it was just the warm up for when you go there wearing the red shirt of Manchester United. It is a lion's den." 
"So you just don't know how that game is going to go on. How many Manchester United players that are prepared for that. I don't think many of them are prepared for that. Because I don't think many of them have had it. They've been to Anfield, but Leeds is even different to Anfield. Different vibe. You can't call that game at this moment in time." 
Your former teammate Roy Keane has been heavily linked with a return to management, with Sunderland. Does he have what it takes to have a more successful tenure at Sunderland this time out?
"Easy answer would be to say 'only time will tell'."
"I think, after sitting there in a studio for so long, and talking about players and talking about how managers are doing things, and seeing how managers are working. Seeing the successful teams, because he's analysing them all the time and then looking at the teams that are not successful and seeing their problems, if he can't go back into a team now, especially if he's going back into that Sunderland job, in League One, and know how he's going to do his job now, then he's never going to be a manager." 
"He's had a really good education in management by sitting in that chair and watching games of football and listening to people talk. Listening to managers. Their pre match, their post match interviews. Talking to other players who he has been working with. All different opinions." 
"I think, if he can't go back in there now and do a better job, the second/third time around, he's had a long enough gap to learn. If he fails and comes back to TV, then I think he will have lost a lot of people's respect." 
"I would say it's about how he deals with it, how his temperament as a manager is. Is he going to relate to today's players, to understand them and talk privately. Has he evolved as a human being in that sense as well. I want Roy to succeed 100%." 
Speaking of game changers, Kalvin Phillips has been added to Man Utd's transfer targets. Moving from Leeds to Man Utd, aside, do you think he'll be a good, cheaper alternative to Declan Rice?
"He would add something to Manchester United. To be honest, you can put any midfield player in there and they'll add something to Manchester United's midfield."
"If he's cheaper, and that's the route you are going to go down on for Manchester United – the cheaper – then you should look to bring in your own player, that you are going to make into that player." 
"Kalvin Phillips is not going to be Declan Rice in the manner he plays. They play in a different style. You are going to take Manchester United a little bit of a step in that way. I like Kalvin Phillips. I like what he does. I like the way he plays. He's not expansive in his game. Keep it simple. He wants to move the ball around in short areas. Not looking for the killer passes. He would add something to that midfield."
"The only way Leeds fans are going to be seriously angry about a player leaving them to come to Manchester United, is if they don't get good money for him. The only way you are going to appease Leeds fans is if you are getting a lot of money. You'd have to pay close to £100 million. That's my opinion on how it works. It can't be as how it happend with (Eric) Cantona, how cheap Sir Alex got him for. The Leeds fans won't accept that with a local boy."
"The first thing Kalvin Phillips would say: 'Great, I'm coming to one of the biggest clubs in the world, who else are you going to sign to compliment me.'"
"There is no point in having a suit that costs you £2000, and you are going to wear a £50 pair of shoes. There's no point at all."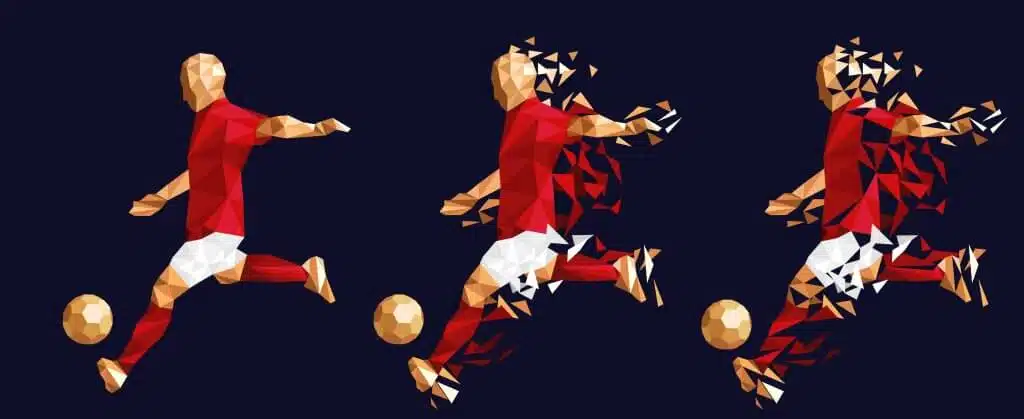 Paulo Dybala is the subject of attention from Manchester United and they're reportedly competing with Liverpool, Arsenal and Chelsea for his signature. Can Dybala be a game-changer for Manchester United?
"I just wonder about him. He had that time when everyone was talking about him, with Juventus and how they were doing. He was up there."
"When Allegri started leaving him out, he wasn't playing regularly when Ronaldo arrived there."
"Is he still ambitious? Does he still want to prove a point, of how good he is?"
"I like what he is but he's someone who plays off of someone. He's not a centre-forward, he plays some deep positions. He likes to face the goal, rather than play with his back to the goal. No great change of pace."
"I'm not really sure. No other club is really being mentioned with him. In all these years, no one else has even taken a gamble to get him. I do wonder why?"
"Does Dybala really fit the style that (Ralf) Rangnick wants to play? Does he really fit? But then we got to say, is he (Rangnick) going to be at Man Utd at the end of the season? Is he gonna be director of football, as was said. Because that doesn't seem to be written in stone."
"We're hearing stories about the next Man Utd manager, who is employing the next manager – is it him or is it Manchester United for them to work with him."
"Does Pochettino want to work with a Director of Football? We know that Erik ten Hag works with (Edwin) van der Sar. We know he's already used to that, something he's thawn into, something that he knows is part and parcel of managing in Europe and the Dutch league."
Aleksandar Mitrovic – 28 goals in 26 games in the Championship for Fulham this season. Think he can add to a Premier League team's frontline? Is he good enough?
"He's been an incredible goalscorer in the Championship. Absolutely incredible. Incredible for Fulham. He's virtually the only one you'd look to who'll score goals. They haven't really got anyone in midfield who can guarantee double figures (in goals)."
"He has to work hard to score goals. He has that temperament in him, when he was at Newcastle, it didn't work out but then it was under Rafa Benitez. There's always something – it was a battle with Benitez. That's why he was let go by Newcastle."
"I've always said that I would like to see him in a stronger team, a team that could look to get more out of him, put more in the box. He's technically good, holds up, is a good goalscorer for his national team – a decent side as well."
"There's definitely a player in him but it's about someone who's gonna take the gamble on him. Don't know if there's something about him that the other clubs don't like because he doesn't seem to get mentions with any club. You just don't see it."
"People are scared of his record in the Premier League. The thing that could make a difference for him is Fulham get promotion, not via the playoffs, so they do their work early, so that he doesn't have to turn up with a load of loan players around him – bits and bob players. Then he's got everyone around and then they look to build on from their last two times in the Premier League, with stability. The first time they got back in the Premier League, they spent 13 years out."
"They've got a brand new stand coming up so they need some kind of stability. You need top league guaranteed income coming in."
"Guarantee promotion, go out and buy early and then you can build."
"This will be his third time in the Premier League and people are going to assess him now. They're going to assess him in that kind of environment." 
"Look at his temperament, because he can be quite fiery. As we know, most of the good players, great players, they've got an edge to them. They have got an edge. And if you're a centre-forward, there is something about you. You've got that knack, you're not always the most popular because people see you as selfish but you accept it because they score your goals, they win you games, they put money in your back pocket through bonuses, goalscorers."
"I like Mitrovic but I'd like to see him in a better surrounded club that is stable, rather than a club that is hanging in there all season, full of loan players – as he's done with Fulham the last two times in the Premier League."
"He needs to slightly reinvent himself a bit. Maybe he needs to reinvent his demeanour."
Cristiano Ronaldo is rumoured to go to Paris after this season. Does he have more left in the tank, does he have anything to give to a team like Paris? 
"PSG, I don't get them. Don't understand it. He (Ronaldo) has his PR team working for him, his manager. If he's going there, then (Kylian) Mbappe must be going (out) or could be going."
"With (Lionel) Messi being there, I don't know if they're looking (to get Ronaldo) to sell the club more. I think they need a bit more than that."
"A Ronaldo and Neymar in the same side. Christ! That could be temperamental. It's a great thing to throw out I suppose."
"If you're playing FIFA , you don't have to mix them any more. It could actually be there for you. Neymar, Messi and Ronaldo in a team, rather than you try to transfer them from every way, you have them right there from your TV set, in a PSG kit. They'll be grateful, all the FIFA players."
"It doesn't seem right to me. PSG, they should be a little bit more forward thinking than that. If you're a PSG fan, it's not just you would say 'that's incredible'. You would want more, specially in the way when you look at PSG, they don't need too many superstar players as such."
"If PSG are going down the showbiz road and doing it to sell tickets and shirts, then fine. But I think their fans would really like to challenge consistently, for the Champions League." 
"Even then they'd like to push for games rather than giving away games because players aren't applying themselves a hundred percent in certain games."
"It hasn't worked out Ronaldo's way but what was he looking for? There's no guarantee that he was gonna come back to Man Utd and because he's come back, they're gonna walk away with the league and it was all going to be about him, everyone just saying that Ronaldo's won them the league."
"That wasn't going to happen. United weren't in that shape to go and do that. So surely he must've known that when he signed that it wasn't gonna happen. Common sense surely would have told him that one player isn't going to change the team. One player, who's 36 years old, isn't gonna change that much."
"If they (Man Utd) had been at the level of Chelsea, and it was just a little bit of a tweak, then he might have been able to make a difference, in that sense."
"Had Ronaldo gone to Chelsea, could he have given more to Chelsea than what Lukaku does, I think there's every chance he could have done that. The way Chelsea play, it would have suited him better. The way they keep the ball in the midfield, the way they dominate the game and dominate the edge of the box, in the attacking third, because of his (Ronaldo's) movement."
"It doesn't work that way, football. He's gone back to a club that he loves, a club that loves him and it hasn't worked out. Management changes and one of the reasons why the management changed so quickly from when he arrived, is because he arrived."
"He doesn't arrive, United start the season they way they kind of finished it with Cavani – how he made such a difference, the players liked him because of his unselfish runs, his workrate, the way he was around the box, the goals he scored."
"It all changed. Football changed at Man Utd when Ole Gunnar Solskjær left. Not that he was hundred percent but there was something that had been built from the backend of the previous season."