Give yourself a little bit more of a chance of winning returns from your football predictions. Draw no bet predictions eliminate one of the three options when it comes to making a bet.
18+. Maximum amount – KSH19,500.00 The minimum deposit is KSH 1,000.00 . Wager 5 times the bonus amount in accumulator bets. At least 3 of the events included in an accumulator must have odds of 1.40 or higher. T&Cs Apply.
Draw No Bet Football Tips
Take a look at our list of dnb predictions, picked for some of the most famous leagues in the world.
EPL Draw No Bet Predictions
MobileAirBackUp
Yield: -0.79%
Premier League
02/04 15:00
West Ham to win Draw No Bet
West ham United will play hosts to Southampton in this game in the Premier League. The home side is unbeaten in its last 3 matches, winning 2 of them. Meanwhile, the away team is winless in its last 3...
Germany Bundesliga Draw No Bet Predictions
There are currently no new tips. Check again later.
Spain La Liga Draw No Bet Predictions

Przemek Adamowicz
Yield: -2.8%
Almeria to win Draw No Bet
Almeria will win this game at odds 4.85 with draw no bet. Celta Vigo at home field they have record 5-4-4 with 19:14. They also won their last 3 of 5 home games. Almeria in away games, they have record...
Italy Serie A Draw No Bet Predictions

Tiresia
Yield: -1.24%
Salernitana to win Draw No Bet
ITALY: SERIE A - DAY 28 Spezia seventeenth in the standings with 24 points 23 goals scored and 43 conceded hosts Salernitana, that are in sixteenth place with 27 points 31 goals scored 47 conceded. A...
MobileAirBackUp
Yield: -0.79%
Spezia to win Draw No Bet
Spezia will play hosts to salernitana in this game in the Italian Serie A. The away team is winless in its last 3 matches, drawing all of them. Salernitana is also winless in its last 3 games on the road,...
France Ligue 1 Draw No Bet Predictions
There are currently no new tips. Check again later.
---
---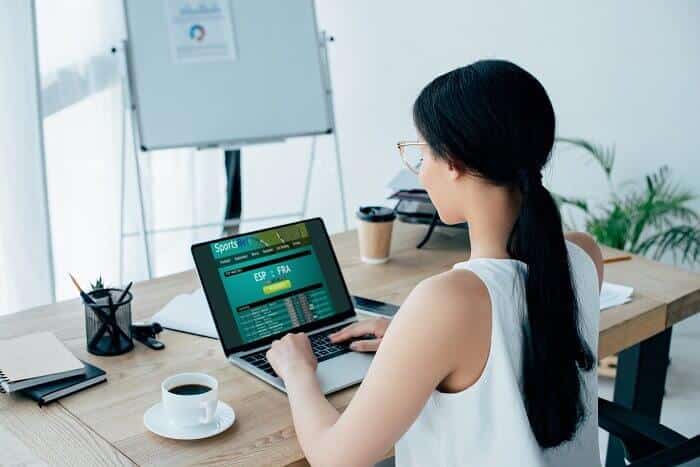 What is Draw No Bet Betting?
The draw no bet meaning is that you only have to choose between a home and an away win when it comes to a 3-way event. If the game finishes in a draw, you will receive your stake back.
Draw No Bet Tips
Given its popularity, punters are obviously attracted to this kind of wager. But what should you take into consideration before making your selection? 
Look for Defensively Tight Teams
If the game ends in a draw, you will get your stake back anyway. So back defensively strong teams that might be able to win – but probably will not lose.
Back Away Winners
This is for a similar reason to the last one. Away teams are more likely to try to win on the counter and play defensively once they have scored a goal. 
Use Draw No Bet as a Safer Bet
The odds will not be as attractive with this market as for a straight win. But it is a good (and likelier) way of making a profit.
Avoid High Scoring Sports
Draw no bet markets are common with football but can also be offered on other sports. But try to avoid sports like basketball or American football where the scores are higher and there is a much lesser chance of the game finishing in a draw.
Best Draw No Bet Betting Sites in Kenya
Draw No Bet vs 3-Way Bets
You're probably wondering what the difference is between placing a standard 3-way moneyline and a Draw No Bet. Well, perhaps the biggest difference is the odds. However, we should clear a few things up first.
Draw No Bet rules vary from bookie to bookie. Because of this, it's important to check out the terms and conditions.
In some cases, such as special Draw No Bet promotions, you get the true 3-way odds. Going back to our Tottenham versus Man United Draw No Bet example, we will assign the 3-way odds of:
Tottenham: 2.87
Draw: 3.40
Man United: 2.30
So, you made your betting predictions and decided to wager 1100 KES on Man U using the Draw No Bet. Let's run through the various scenarios.
If your bet wins, you will get a return of 2600 USD. If Tottenham won, then you're out the 1100 KES stake. However, if the game was a draw, then you would receive your 1100 KES stake back.
Many sites that offer Draw No Bet as a standard feature on the betting menu simply turn them into 2-way moneyline bets. Again returning to the Tottenham and Man United Draw No Bet example, you will find the odds are significantly lower. They'd look some like:
Tottenham 2.05
Man United 1.71
In other words, it is now essentially a standard 2-way bet. As such, you get your stake back if the match is a push. You also get the lower odds on your moneyline bet.
Draw No Bet vs Double Chance
Don't get Draw No Bet confused with Double Chance. A Draw No Bet allows punters to bet on one of the teams plus the draw. A Double Chance Bet lets you cover any two selections on a three-way line. For example, you could bet on both teams to win and leave the draw exposed.
Getting your Stake Returned
You need to know how your stake is credited if you use a Draw No Bet and the match is a tie. In some cases, the bookmaker will credit the refund to your regular account with no strings attached. This is the ideal scenario.
However, a lot of them consider the refund to be bonus cash. This means your refunded stake will be subject to wagering requirements before you can withdraw it.
If this is the case, then you want to make sure the rollover requirements and other conditions are reasonable. Tough wagering requirements will make it nearly impossible actually to put your Draw No Bet refund into your pocket. Always read the T&Cs that apply to Draw No Bet wagers at your favorite online sportsbooks.
Most bookmakers allow punters to place Draw No Bet selections on accumulators. However, you once again need to check the T&Cs to be sure. In most cases, the wager is simply scrubbed from the accumulator if your Draw No Bet wager results in a tie.
It's no different from having any other two-way accumulator selection end in a push. You can find loads of Draw No Bet accumulator tips online.