Despite not being one of the most popular sports in the world, volleyball betting is more common than you can imagine. This article will guide you through volleyball predictions and tips and the best tournaments and betting markets to bet on.
18+. Maximum amount – KSH19,500.00 The minimum deposit is KSH 1,000.00 . Wager 5 times the bonus amount in accumulator bets. At least 3 of the events included in an accumulator must have odds of 1.40 or higher. T&Cs Apply.
Volleyball Predictions for Today
There are currently no new tips. Check again later.
Volleyball events happen daily. As a result, you can wager on any of the games available on your chosen bookmaker. We provide you with today's volleyball predictions, as our team of experts predicted.
---
---
Bet on Volleyball Predictions
Unfortunately, no events are available at this point. Please check back later.
Odds are subject to change. Last updated
June 10, 2023 8:40 am
.
How Did We Pick Our Volleyball Predictions?
To help our bettors make successful bets, we consider many factors before picking our predictions. Our experts observed the following criteria when picking our volleyball betting tips.
Previous results
Head-to-head results
Team tactics
Venue
Player availability
Schedule, etc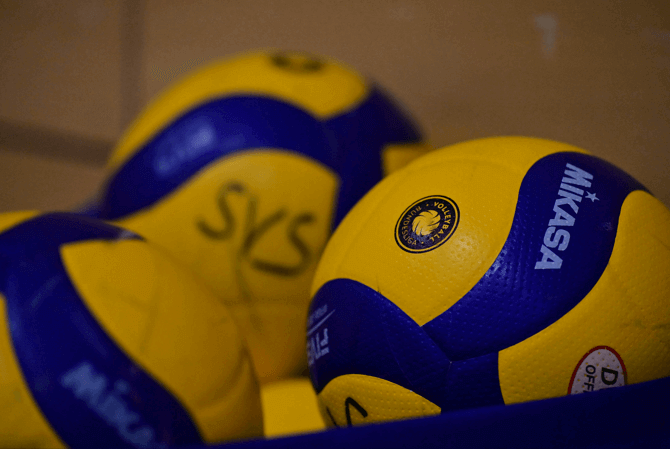 What is the Best Way to Bet on Volleyball Predictions?
As with sports betting, there isn't a foolproof or universal strategy to win in volleyball betting. The best way to win volleyball bets will always be a subjective opinion. However, these few tips will significantly help you make successful bets.
Conduct Proper Research on Games and Check Key Stats
Bookmakers always use statistics in some capacity when setting betting odds. For instance, Brazil has enjoyed the most success in the men's competition in the FIVB Volleyball World Grand Champions Cup, winning five of the seven editions. Brazil will mostly be viewed as the favourite by bookmakers due to their dominance, reflecting the market odds.
Furthermore, it is best to look at other crucial statistics like previous results, head-to-head records etc. This is because certain teams do better than others when playing a specific opponent. However, how one uses statistics and research depends significantly on the type of market one is betting on.
Fatigue
Fatigue causes teams to perform inconsistently. Volleyball teams frequently play a lot of matches with little rest in between. This fatigue is more pronounced during international competitions as the schedule in league competitions is spread out so that players have time to recuperate before their next game. In these tournaments, teams play almost daily, with only a few days of rest. When this occurs, keep an eye out for teams that have played many tense games and avoid them.
Venue
Volleyball venues vary significantly in terms of their halls' height, distance, etc. This variation can have a significant impact on players and affect team performance. For instance, if a volleyball team has spent the entire season competing in a domestic league held in a small venue, they will need to change venues for a major event like the Olympic Games.
The acclimatization process differs for different players as some players take longer to adjust to a new environment. Even the best teams need a game or two to adjust to their new surroundings, which can significantly affect the result of a game. Hence, it is best not to bet on teams early in a competition; wait for them to build rhythm before placing bets on volleyball games.
Don't Bet with Emotions
Understanding the difference between supporting your favourite team and placing bets on them is essential. Some bettors make the mistake of allowing their emotions to cloud their judgement when placing bets. As such, they place bets on their favourite teams without analyzing their team's chances.
Another common mistake bettors make is placing a bet immediately after a losing bet. As hard as it is, you must refrain from making impulsive and risky bets if you feel any positive or negative emotions.
Explore Other Tipsters
Volleyball betting predictions are widely available online. Bettors surf the internet searching for the best volleyball betting tips that help them make successful bets.
There are a lot of tipsters online that provide good predictions. Sadly, there is also a large number of scammers that offer inaccurate predictions online, which makes it somewhat hard to tell the good ones from the bad ones.
Despite this, there are many reliable tipsters, and you may use their predictions to make successful bets and gain an edge over the bookmakers.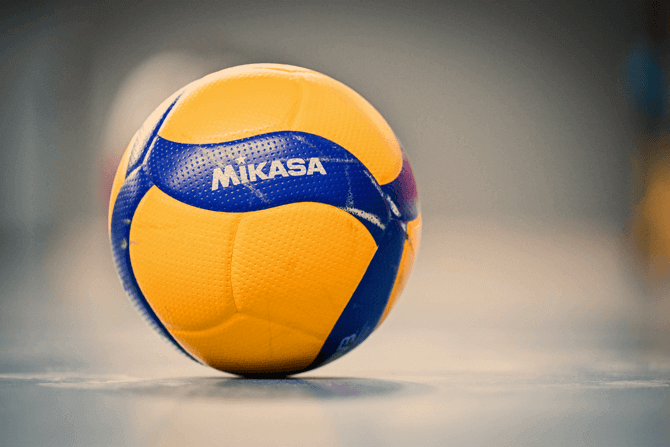 How do Odds Work in Volleyball Predictions?
Volleyball odds work like those of other sports. Bookmakers set market odds based on many factors. However, odds vary depending on the market.
Markets with smaller odds suggest a better likelihood of that event occurring, while those with higher odds suggest a lower chance of it succeeding. Your payout is calculated by multiplying the odds of your selection times your stake.
In addition, most sportsbooks provide odds in different formats. The three standard odds formats in Kenya are Decimal, Fractional and American.
Best Volleyball Tournaments to Bet on
Sporting events are highly anticipated by people globally. Aside from popular sports such as soccer, basketball and tennis, volleyball is among the most thrilling sports with a massive following.
Volleyball betting allows you to place bets on volleyball games. However, some tournaments are more glamorous than others, much like most sports. Several competitions are highly rewarding for bettors who wish to bet on volleyball games. Here is a list of some of the best volleyball tournaments to bet on.
Summer Olympics Games
The Summer Olympic Games, also called the Games of the Olympiad, is arguably the most prominent international multi-sport competition. The Olympic Games usually take place once every four years. Since 1964, volleyball has consistently been a part of the Summer Olympic schedule for both men and women.
Although it is a quadrennial competition, the Olympics is a very appealing competition to bettors. You can bet on the Olympics volleyball games.
There are currently no new tips. Check again later.
FIVB Volleyball World Grand Champions Cup
The FIVB Volleyball World Grand Champions Cup is an international volleyball tournament. The senior national teams (men and women) of the Fédération Internationale de Volleyball (FIVB) compete in the event. Like the Olympics, the FIVB volleyball competition is quadrennial, and you can wager on it.
There are currently no new tips. Check again later.
CEV Champions League
The CEV Champions League is Europe's biggest official competition for men's volleyball clubs. The European Volleyball Confederation organizes the competition yearly, and only CEV members are permitted to participate in the tournament.
The competition consists of 20 teams (split into five groups) competing in the league round and uses a group stage followed by a knockout system to determine the winner.
There are currently no new tips. Check again later.
Italian Superlega
The Superlega is widely recognized as the world's best domestic volleyball league. The league comprises 12 teams and is home to most of the sport's best players. You can also wager on this tournament to explore the Volleyball betting world.
There are currently no new tips. Check again later.
Best Volleyball Betting Markets
If you're new to volleyball betting, you need to be aware of the numerous types of betting markets prevalent in the sport.
Match Winner
This market is the most popular volleyball betting market for individual matches. This bet allows you to predict the team (1 or 2) that will win at the end of a game.
Handicap
Handicap betting is usually offered when one team is widely regarded as the favourite against another. The handicap is applied to the match result, and it evens most volleyball contests.
The handicap value is shown in brackets, which eliminates the possibility of a draw, with two possible outcomes; the Home team win (1H) or the Away team win (2H). The best online sportsbooks provide handicap markets.
There are predominantly two types of handicaps in volleyball; points and sets handicaps. For example, Team A (+5.5 points) or Team B (-1.5 sets). Hence, your selection has to cover the handicap for your bets to be successful. If one team, for instance, has a handicap of -2.5 sets, a bet on them will win if they win in straight sets.
Total Sets
The Total Sets market is also known as Totals betting. This type of market allows you to predict whether the total number of sets in a volleyball game will be above or below a number a bookmaker gives (e.g. 3.5). This gives you some flexibility by allowing you to bet on how close a game will be rather than who will win it.
Set Winner
As the name implies, this betting market allows you to bet on the winner of a particular set in a match. For example, first set winner.
Where Can I Bet on Volleyball in Kenya?
Identifying the best betting sites when you want to bet on volleyball games is essential. The table below lists the bookmakers in Kenya that provide adequate volleyball betting markets for Kenyan players.
Volleyball Predictions and Betting Tips FAQ
Now that you know how to bet on Volleyball, you can place your bets on any of the bookmakers listed above. Find out the frequently asked questions about Volleyball predictions.
Is volleyball good for betting?
Yes. Volleyball is suitable for betting. Choose a bookmaker that offers Volleyball betting to wager your bet.
How does the spread work in volleyball?
In volleyball spread bets, each team is given an advantage or disadvantage denoted by a number, e.g. (+3.5 points). The bet will only win if the winning team covers the spread.
How does over/under work in volleyball?
In volleyball, the over/under-betting market means you will bet on a game to finish above or below a certain set or point set by a bookmaker. 
How do you win a volleyball bet?
You can win a volleyball bet by following the predictions in this guide and placing bets on betting markets. Your bet will pay out if your prediction is successful. However, no tip can guarantee to win.