The Aviator betting game is a new invention of the iGaming industry and is offered at multiple online casinos. And the Mozzartbet Aviator games is one of the most raved about games available right now.
Mozzartbet Aviator – Overview
The Mozzartbet Aviator is a straightforward game. You need to place a bet on the Aviator to start playing and a plane will begin to fly off-screen.
The multiplier for the Aviator will start at 1x and continue to rise. Mozzartbet doesn't actually list how far the multiplier rises. But you need to cash out before the plane goes off-screen because that's when the multiplier stops.
| | |
| --- | --- |
| Mozzartbet Aviator | Features Description |
| Type of bonus | Free bets |
| Maximum amount | Unlimited |
| Frequency | Any licensed online casino |
| Access the Aviator | Play Aviator |
How to Play Aviator on Mozzartbet?
To play the Mozzartbet Aviator, you need to have an account first.
You can do that using the Mozzartbet app or website. The Mozzartbet registration procedure requires you to provide some personal information to the operator.
This includes your phone number, email address, and you also need to create a password.
Afterwards, you can use any of the active payment methods to make a deposit. The methods available in Kenya include MPESA and Paybill.
Once you've made your first deposit, you can start. There is a header next to the Sports and Casino tabs named Aviator. You must be registered to start playing the game.
If you're not already registered, the operator will give you prompts asking you to sign up or log in. For players who already have an account, you can just enter your phone number and password to log in.
When the game starts up, it'll look like any other casino game. A plane will start to fly across the screen.
At the bottom, you'll find buttons to add or subtract from your stake. Your multiplier for the game begins at 1x.
You must cash out your winnings at some point between the plane taking off and flying off of the screen. If you don't cash out before the plane crashes, you lose your entire multiplier.
The game is actually kind of similar to a slot machine according to some punters.
You can see other players' avatars on the left side of your screen next to your own. It also displays whenever another player cashes out.
The objective of the game is to cash out with as high of a multiplier as possible.
There isn't any written down limit for how high the multiplier can go. So, you must focus on cashing out before you lose the multiplier.
Mozzartbet Aviator Game Rules
There are a few important Mozzart Aviator rules that you need to follow. You need to know these rules in order to play the games without losing your winnings.
The Mozzartbet Aviator is a comparatively new game. It was developed as a crash game back in 2019 and released by a lot of online casinos recently.
You can play it at a lot of online casinos. But you should make sure that the casino is licensed.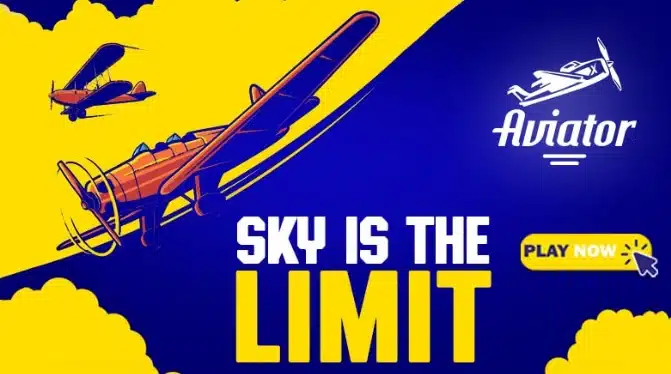 To play the game, just make sure to have the following rules and tips in mind.
Registration and Funds
We already mentioned a bit about this earlier. But you definitely need to have a registered account to play the accumulator game.
You won't be able to access the game without completing your registration. And you should also make the minimum deposit to have some funds to play the game.
Understand the RNG
There isn't actually a lot to 'understand' about RNG. The term means Random Number Generator.
So, as you can imagine, the mechanics behind the game are totally random.
There is an element of surprise in the game because of this. You can't just wait for the plane to be at the highest trajectory before you cash out.
Instead, you must make a calculated decision to cash out before the plane begins to descend.
The multiplier will keep rising for as long as the plane is on screen. But once the plane begins to descend, you should think about cashing out.
Once the plane moves off-screen or crashes, you lose your multiplier. And the multiplier could be any amount but it is displayed on your screen so you can make your decision.
The real dilemma in this game is when to cash out. If you click the button too early, you might miss out on potential winnings.
But if you delay too much, then you lose the entire multiplier you earned so far.
Cash Out Feature
You also need to know what the cash-out feature is. If you're a seasoned punter, you probably already know about cashing out.
And it's very likely that you've used the feature tons of times.
But for rookie players, it might be a little confusing. The cash-out feature is available mostly in the sports betting section.
When you place an accumulator bet, there are more than 2 selections on your bet. And at any point in your bet, if you feel uneasy about the final selections, you can cash out.
That means you can end the bet and cash out any winnings you received exclusive of the final selections.
The feature only works on unsettled bets. And most sportsbooks have a cap on how many selections you can cash out on as well.
When it comes to the Mozzartbet Aviator game, you don't need to worry about unsettled bets.
You just need to cash out whenever you feel ready. And your stake will be multiplied by the amount you earn during your cash out.
Mozzartbet Aviator Multiplier
The Mozzart Aviator multiplier starts at 1x. So, if you place a stake of 10 KSH and cash out immediately, you win 10 KSH.
If your multiplier rises to 2x, you win (10*2) = 20 KSH from the Mozzartbet Aviator.
Mozzartbet doesn't list any specific limitations on the multiplier. So, there's a possibility that the multiplier can go up to 20x, 30x, or even 50x.
This is a great Mozzartbet bonus in the casino section. But the higher multipliers are rarer and not many players have reported it.
Each of the rounds for a multiplier lasts for about 5 to 30 seconds, give or take. But the game could end at any time based on the RNG.
Play the Demo
There is a demo version of the Aviator game. And if you really want to understand the rules of the Mozzartbet Aviator, you can play the demo.
You don't need to place a bet with real money for this. And the interface of the demo is just like the real game.
Another great advantage of the demo version is that you can calculate potential winnings. So, you could develop a strategy by placing a bet of a certain amount.
Although the multiplier is generated randomly, there are a lot of players that have winning strategies. And you could do a bit of research on your own to see which strategies work for you.
Aviator Games Review
Overall, the Mozzartbet Aviator game is a very interesting one. Players from all over have reviewed it quite highly. And we also tried it out for ourselves.
The game is a great way to pass your time when you're bored of the regular casino games. And since it offers a demo version as well, you can play without risking real money.
The Mozzart Aviator is very unique considering there aren't a lot of crash games like that.
FAQs
To play the Mozzartbet Aviator, you need to have a registered account. And you also need to make a deposit to your account.
You can place a bet by using the '+' and '-' buttons to change your stake. And then you just need to wait for the plane to rise and cash out your bet.
Be sure to cash out before the plane flies off-screen.
There is a dedicated tab for the Mozzart Aviator. Many operators have a sub-tab for the game within the Mozzartbet Casino section.
But the Mozzartbet Aviator is on display regardless of which page you're on. To enter the Aviator game, you must have a registered account.
And once you click on it, the sportsbook will immediately take you to the game. From there, you can adjust your stake easily and cash out whenever you're ready.
To register for the Mozzartbet Aviator, you need to sign up with the sportsbook. Mozzartbet registration is really easy.
You just need to click the Join button and enter some information. This includes your name, phone number, and your email address.
You also need to create a password and verify that you are over 18 years old.
You can withdraw money from the Mozzartbet Aviator. You can use the Mozzartbet Paybill number to make payments using MPESA.