Odds tell you the likelihood of certain predictions occurring. High odds is one of the most popular betting terms in sports betting.
What Does High Odds Mean?
High odds in sports betting imply that the outcome is less likely to happen. Experienced players will not go for high odds; instead, they will chase big prices and payouts. For instance, 3.50 (5/2) and 4.00 (3/1) are considered high.
If you bet Leeds United football club to win the English Premier League at 1000 (999/1) odds with a stake of $1, you will get $1000. Before placing a wager, you must analyse the probability of that event. Among the strategies is to plan how to win bets by favouring underdogs in popular sports with big odds.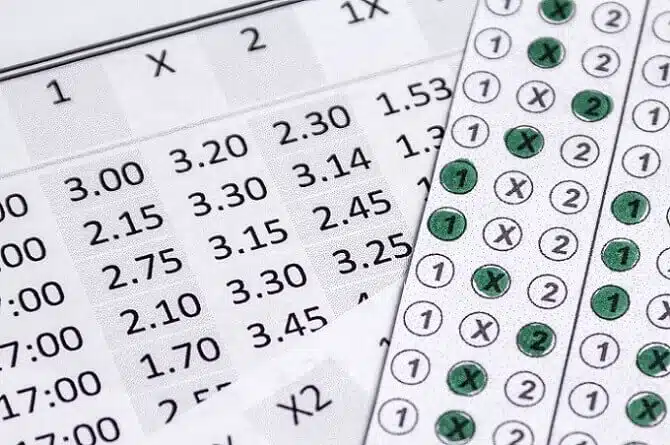 ---
---
How to Bet on High Odds?
Placing wagers on high odds requires a strict betting plan where you can manage your investment and set realistic profit targets. They have a greater risk because a player must keep adjusting the outcome's prospect. The biggest mistake is to use a single plan for all bets because this strategy will amount to massive losses.
Below are a couple of approaches to building a viable staking plan with high odds.
Never Chase Losses
When you wager on outcomes with a low implied probability or underdogs, you will likely experience a series of defeats. If this happens to you, never resort to increasing your wager in an attempt to recover what you have lost.
Place Small Bets
Set an overall budget of how much you are willing to lose and your maximum stake per bet.
For example, in a practical scenario for a bettor who has $1000 as the betting sum, their maximum stake should range between $10 and $20. Picking $20 as the regular stake means they have a 2% staking plan.
Assuming they lose all their stakes, it will take 50 rounds to work through their budget.
Bet on Events You are Familiar with
Big odds carry considerable risk; therefore, you should wager on sports you are familiar with. Identify a market you know about and understand the sport's rules.
If you are betting during a live match, look for dropping odds. This is where the odds can start high before the game begins but lower in value as the game progresses.
Be vigilant during a live match where you have the option to cash out before the game ends or when the odds shift in your favour.
Bet on Singles
Choose a market that boosts your chances of securing better returns. When you select underdogs with high odds, the most suitable market is the single bets. Fewer picks also decrease the risk of losing a bet.
Low Odds vs High Odds
Low odds signify that a player is highly likely to win their bet. But there is a disadvantage in that low odds have fewer profits. A system with low odds means the player's winnings will be significantly small compared to their stake.
Generally, bets with low odds carry a lower risk and are suitable for starters with have little experience in sports betting.
High odds imply that the player who wins will receive a huge payout, but the chances are significantly low. Placing wagers on events with high odds means you will rake in huge cash rewards if you win.
However, the chances of winning are low, and events are considered risky. They are sometimes referred to as "slim odds" because of reduced chances of winning.
Which Betting Site has the Highest Odds?
Look at the betting sites in Kenya with the high sports odds below.
FAQs
If you have more burning questions about high odds, check our commonly asked questions.
What Does Accept Higher Odds mean?
It is where a player must accept changes in odds values if they are lower than what they had initially placed the bet.
How are High Odds Calculated?
They are calculated by finding a ratio between the stake amount to a wager.
Do Odds Increase Over Time?
Odds can increase or reduce depending on the events and competing teams.
How to Predict High Odds?
You can predict them if an underdog faces a strong team in any competition.