It's not uncommon for newcomers to sometimes be put off by sports betting because of the jargon and language used. This sports betting terms glossary is designed to allow you to understand some of the most common terms. Read on to fully understand the language of betting if you want to be fully prepared before potentially joining one of the best betting sites in Kenya.
---
---
Sports Betting Terms
When it comes to betting terms and the meaning of the language used, it is all very straightforward. But you may need a little help to get you going. Take a quick look at this list and then you can get back to your betting strategy. 
Correct Score
A correct score is a type of bet where the exact correct final score must be predicted for it to win. It should be noted that in many sports it would be the score at the end of regulation time – not including extra time.
Over/Under
With this bet, there will be a total for points, goals, etc. and you must bet either that the final combined amount will be either over or under the stated total. It doesn't matter how much over/under – just which side of the total it lands.
Half/Full Time
A half/full-time bet requires you have to predict which team will be leading at the half time stage of the game and at full time. Both must be correct for the bet to be won.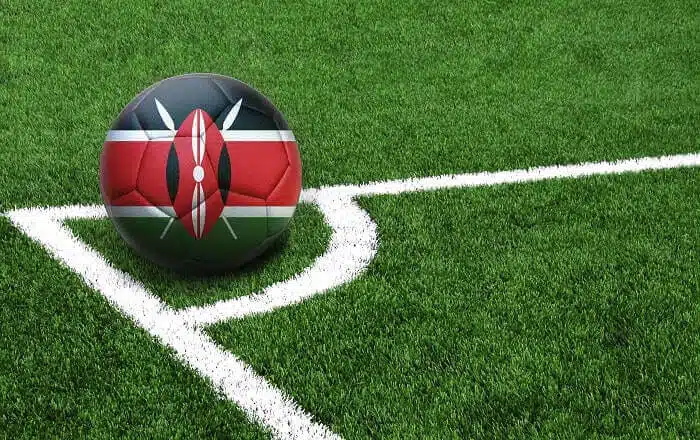 Asian Handicap 
A handicap gives one of the participants in an event a head start – usually in terms of points or goals – to even up the competition. An Asian handicap also eliminates the possibility of a draw, so there are only two possible outcomes.
Double Chance
In a 3-way betting option, such as a football match that has a choice of home win, away win and draw, placing a double chance bet allows you to pick two of the options to give you more chance of winning.
Odds 
Odds are the central meaning behind betting. They represent the probability of something happening in a sporting event.
1×2 Betting
1×2 betting is one of the most common types of wagering. The three options are 1 = home win, X = the draw, and 2 = away win.
Win to Nil 
A win to nil bet extends the parameters of a sports bet and is especially popular in football. Here, you are betting on a team to win the match and not concede any goals.
Anytime Goalscorer
Some bettors have a preference for anytime goalscorer because it gives a little flexibility in the goal-scoring markets, as you predict that a player will score a goal at any time during the match.
Both Teams to Score 
This is another popular bet that just needs both teams to score in a match for it to be a winner. It is commonly teamed up with a match-winner to form a multiple bet.
Draw No Bet 
Draw no bet eliminates the possibility of a draw from the usual 3-way options. A bet on a home or away win will bring in winning returns, while a draw usually means receiving the stake back.
Handicap
A handicap evens up the chances in a sporting event, usually with the adding of points or goals to the underdog's total.
Best Sports Betting Sites in Kenya
Sports Betting Terms FAQs
Continue reading this section to learn more about sports betting terms.
How do sports betting work?
This is a very complex question, but essentially sports betting is all about predicting sports events and placing a wager on the outcome.
How do I read betting language?
Betting language is relatively simple and easy to pick up. Just read sports betting terms glossaries like this one if you are unsure of anything.
How do point spreads work?
A point spread is a bet on the margin of victory. The favorite must win by a certain number of points or goals for the bet to win. While the underdog needs to lose by fewer than the spread or win the game for the bet to be won.
What is football betting called?
Depending on where in the world you reside, football betting might also be known as soccer betting.
What are the winnings of a bet called?
The winnings of a sports bet are sometimes referred to as the returns.