If you're interested in sports betting in Kenya, you would need to know about the local and international betting sites that accept MPESA. All of the best betting sites operating in the region will accept MPESA since it's such a widely used payment method.
List of International Betting Sites Accept MPESA
| Operator | Welcome Offer | Bonus Code |
| --- | --- | --- |
| 22bet | 100% welcome bonus of up to 15,000 KES | No Code Needed |
| BetWinner | 100% bonus on your first deposit up to KSH 19,500 | VIPKE |
| Dafabet | Cashback up to KES 5,000 | No Code Needed |
| BetAfriq | GET A 100% DEPOSIT BONUS OF UP TO 22,000 KES | No Code Needed |
International betting sites that accept MPESA are the best options for Kenyan punters. Since MPESA is such a convenient method to transfer money, most Kenyans are used to employing the method in their daily lives.
Most sportsbooks have welcome offers and bonuses that punters can redeem by depositing some money into their accounts. And MPESA is a simple and more accessible option compared to bank transfers or bank cards.
Below, we've listed some of the international betting sites that accept MPESA. We've also added the operator's Paybill numbers and the details of the welcome bonus for each of them. You can visit the operator's websites using the links.
Top 6 International Betting Sites That Accept MPESA
Since MPESA is such a widely accepted form of Payment in Kenya, naturally a lot of international betting sites that accept MPESA are the ones that flourish. There are plenty of sportsbooks operating in Kenya, but not all of them accept local payments or even the local currency.
In this section, were going to be looking at some of the international betting sites that accept MPESA as a form of payment.
These are also some of the top-performing operators in the region. Therefore, punters can rest assured that their experience would be good at any of these sites.
22bet
Just like all other sportsbooks, 22bet has its own MPESA paybill number that punters can use to make their deposits. The 22bet MPESA paybill number is 895599 and punters need to select '22bet' as the account number while making the payment.
To take advantage of the 22bet welcome offer, punters can make the minimum deposit to 22bet using the mentioned paybill number using MPESA. The minimum deposit using MPESA at 22bet is KSH 112.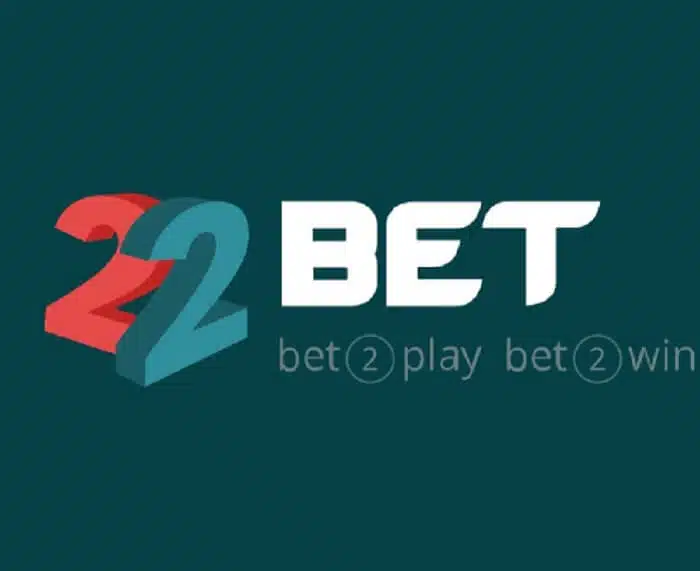 BetWinner
BetWinner is another one of the international betting sites that accept MPESA as a payment method and the number is 7011780. When making the payment using their MPESA mobile application, punters have to select 'BetWinner' as the account number.
MPESA payments are instant and the minimum and maximum deposits differ from region to region. In Kenya, the minimum deposit is KSH 1 and punters can use this method to deposit money and claim the welcome bonus.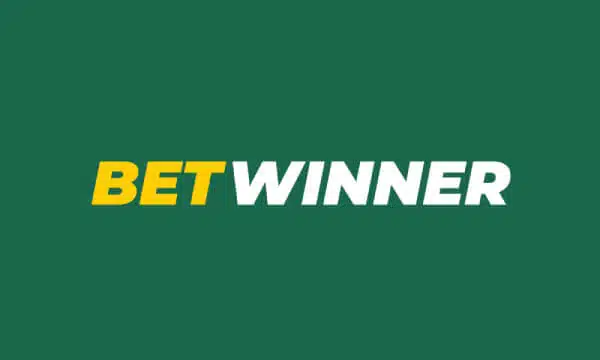 Dafabet
Dafabet is also an international sportsbook in Kenya that accepts MPESA payments and the paybill number is 290067. When making the payments, the punter needs to enter 'Dafabet' as the account number.
To complete the transaction, punters must enter the amount they wish to deposit and also their MPESA pin number. Once the payment goes through, which should be instant, punters will receive a confirmation SMS.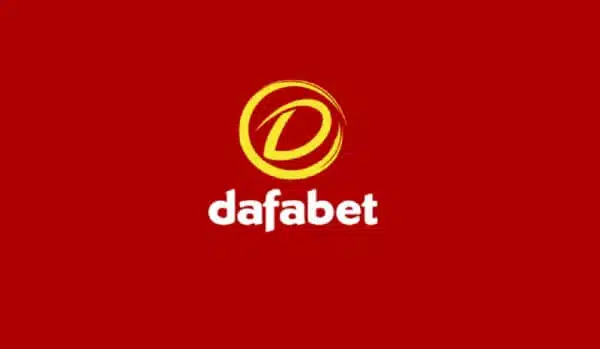 BetAfriq
BetAfriq accepts MPESA payments on their Kenyan site. When making deposits on the BetAfriq Kenya site, you can use their Paybill number.
The minimum deposit accepted on the bookmaker's site is 20 KES.
After depositing, you can enjoy the BetAfriq 100% up to 22,000 KES welcome bonus. Deposits and withdrawals on BetAfriq with MPESA are always swift.
Therefore, you won't face any hassles using the betting site.
MPESA Betting Sites – Guide
MPESA is a mobile transfer method for users in Kenya and other parts of Africa. Originally launched in Kenya by Vodafone and Safaricom, the application has now expanded from just Kenya to Tanzania, South Africa, and even Afghanistan.
What is MPESA?
MPESA is similar to a mobile wallet where you can have a balance of funds that you can transfer at any time. Users can transfer funds to their friends and family, companies, or any other recipient with an MPESA account.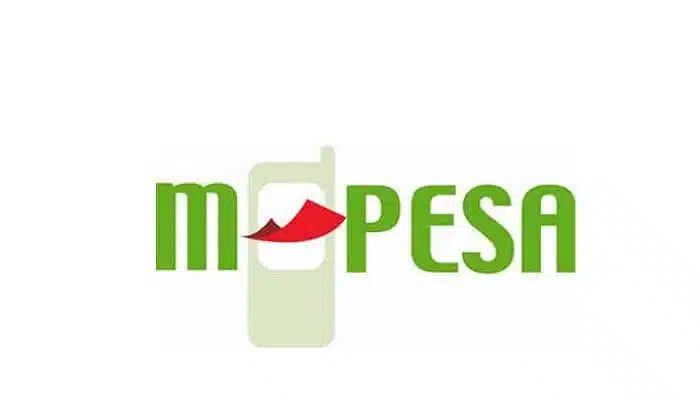 MPESA Registration
To open an account on MPESA, users must visit a shop or outlet where they can get in contact with an agent. The MPESA agent will assist in creating an account and also transferring funds to the newly created account.
There are some documents that users should have ready when creating their MPESA account.
They need to have a copy of some form of identification. This can be a Kenyan National ID, Kenyan Passport, or a Valid Foreign Passport.
Once the account creation is complete, users will receive a code that they have to use in order to activate their account.
How does MPESA work?
MPESA is a mobile money service and when registering you need to use a valid phone number. This is because MPESA transactions are made through your SIM card as a form of mobile banking.
If you are a resident of Kenya, your SIM card must be with the operator Safaricom. To add money to your MPESA account, you need to visit a kiosk or shop and contact an agent.
The agent will take cash and transfer funds to your MPESA wallet using their agent number.
All you need to transfer money using your MPESA account is some funds and your PIN. This is a great alternative to cash as it is secure and it also takes much less time than a bank transfer.
Benefits of MPESA
MPESA, as we've mentioned many times is probably the most popular payment method in Kenya. This is partly because of how convenient it is. Since MPESA is a safe and secure transaction method, users can rest assured that their account balances will not be tampered with.
So, since it is secure, users can transfer and store their funds in their MPESA wallet and use it accordingly.
Another great part of MPESA is its accessibility. A lot of users might not have a bank account, particularly the ones from remote areas.
Therefore, having access to an MPESA account makes it significantly easier for them to transfer funds.
MPESA costs are very low and you can find a chart of the respective costs on the Vodafone or Safaricom website.
The charges are based on individual transactions as opposed to a regular service charge. So, this makes MPESA a cost-effective way of transferring money as well.
How To Deposit Money Via MPESA Paybill?
MPESA is a simple and convenient method for payment, not just for sportsbooks, but for any kind of payment. To make a deposit via MPESA paybill, users need to first download the MPESA mobile application and register.
The registration process is very simple. Users just need to provide their details and other necessary information.
To do this, users also need to download the MPESA Terms and Conditions and fill out the form. Afterwards, punters need to agree with the Terms and Conditions and they can start making deposits.
To have funds to transfer using MPESA, users first need to put money into their MPESA account. This can be done by contacting an MPESA agent who will send the money using their agent number.
Once you have sufficient funds in your account, you can make deposits via MPESA to any acceptable channel.
The method is the same overall for most places. And we'll list the general steps that you should follow to make your MPESA payments via paybill:
How to deposit money with MPESA Paybill in 3 steps?
Launch the MPESA mobile application and make sure you have sufficient balance in your account.
Select the "Lipa na MPESA" option.

Enter the paybill number of the recipient. If it is a business number, you will also have to enter the name of the recipient as the account number.

Next, enter the amount you wish to deposit and your MPESA PIN.
MPESA deposits are instant and as long as you have the proper funds in your account, your deposit should go through. Once the transaction is complete, you will receive an SMS confirmation to the phone number registered on your MPESA wallet.
How To Withdraw Money Via MPESA Paybill?
MPESA withdrawals are just as easy as deposits. For most sportsbooks, punters must have their accounts verified before they can make withdrawals.
And to verify the account, punters must provide the sportsbook with some personal information.
Once accounts are verified, punters can make withdrawals from the sportsbooks website or mobile app is available.
Withdrawals are instant using MPESA. As soon as you make your withdrawal request, the funds will be sent to your account and you will receive a confirmation stating the transaction.
Before making withdrawals, punters also need to set their registered number in their account with the sportsbook. To make withdrawals via MPESA, punters can follow these steps:
Step 1: First launch the sportsbook website/ app and login to your account. Go to the "Withdrawals" section.
Step 2: Select MPESA as the withdrawal method and enter the amount you wish to withdraw. You will receive a confirmation code to your registered mobile number.
Step 3: Enter the code to the website and your withdrawal funds will be sent to your MPESA wallet.
MPESA withdrawals from sportsbooks will always have a minimum and maximum withdrawal amount. This depends on the sportsbook and the terms and conditions of the operator.
You can find accurate information about each sportsbook on the official website of the sportsbook.
International Betting Sites That Accept MPESA
MPESA is a great way for punters in Kenya to make payments since it is one of the most common payment methods used. And to finish off our guide on the best international sportsbooks that accept MPESA as a payment method, we've added a short FAQ section.
MPESA is definitely legal in Kenya since it was initially launched there by Vodafone and Safaricom. The operator has even expanded beyond Kenya to countries like Tanzania, Mozambique, Ghana, and Egypt.
MPESA is one of the most popular payment methods and has spread quite quickly throughout a lot of South African countries.
A Paybill is a number that can be used as a cash collection service. In terms of sportsbooks, they have business numbers so punters can send money to make deposits. And one of the methods of sending money to a Paybill number is MPESA.
Different operators will have different Paybill numbers and you can make your deposit payments using your MPESA wallet. You just have to select the correct amount and type in the Paybill number of the operator.
MPESA is a mobile application that is similar to a mobile wallet. Punters can download the mobile application from the Safaricom MPESA website. They will also have to download the Terms and Conditions along with the application.
Next, they have to fill out the form with the necessary data and create their MPESA account by accepting the Terms and Conditions. This is how users can register.
To reverse an MPESA Paybill transaction, punters have to send a text to 456 requesting reversal. Afterwards, they will receive an update within 2 hours regarding the status of the withdrawal.